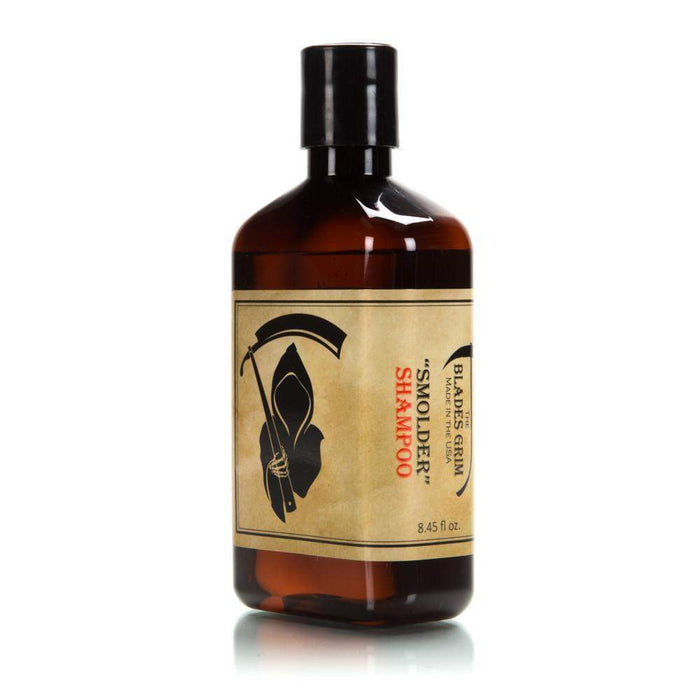 'Smolder' Shampoo - By The Blades Grim
'SMOLDER' SHAMPOO
BY THE BLADES GRIM
 Ingredients:
Purified Water, Aloe Vera Gel, Argan Oil, Avacado Oil, Coconut Oil, Citric Acid, Ammonium Lauryl Sulfate, Ammonium Laureth Sulfate, Lauramide DEA, Lauryl Glucoside, Ammonium Xylene Sulfonate, Propylene Glycol, Diazolidinyl Urea, Methylparaben, Propylparaben, Sodium Chloride, Fragrance: Smolder
Directions:
Add Quarter Size drop of shampoo into the palm of your hand. Work into hair & scalp to achieve full coverage. Rinse when finished. 
Shake Well Before Use.
Made In the USA