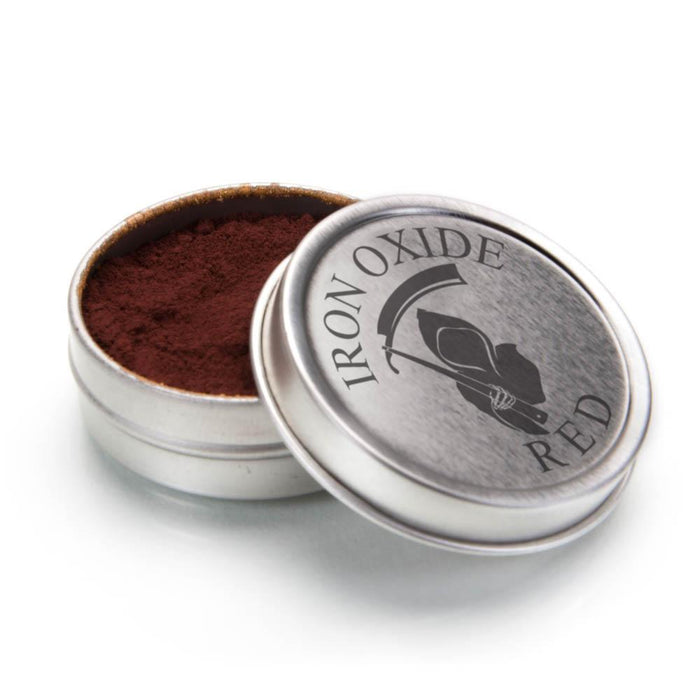 RED IRON OXIDE 1OZ .1 MICRON STROP POWDER
This honing compound from The Blades Grim can be used on leather, wood or synthetic strops. Our Red Iron Oxide is .1 Micron. This Strop Powder is perfect for use on our Balsa Wood Strops, the rough edge of a leather strop or synthetic strop. Comes in 1 oz tin.  

You get: 
1 - Red Iron Oxide .1 Micron - 1oz jar. .