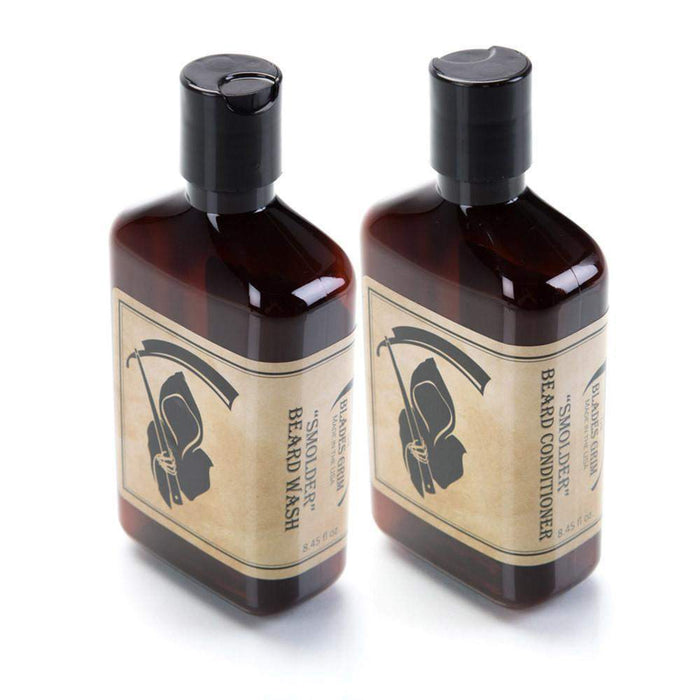 Smolder Beard Wash And Conditioner Combo! - By The Blades Grim
Beard Wash & Conditioner Combo!
By The Blades Grim
This combination is a no brainer. These items bring out the best in each other. The Beard Wash is a shampoo for your beard designed to clean some of your body's coarsest hair. It leaves the beard feeling and smelling clean. The Beard Conditioner does just that, it conditions your beard hair, making it feel softer and allows it to retain moisture which makes for a better hold. For best results these items should be used together. You've taken the time to grow your beard, which has possibly earned you a little more respect around your peers, now it is time to respect your beard, with high quality ingredients designed specifically to help you look and feel your best. These items come in our most beloved scent, Smolder, a subtle scent that lets those around you know you're a well-groomed man.