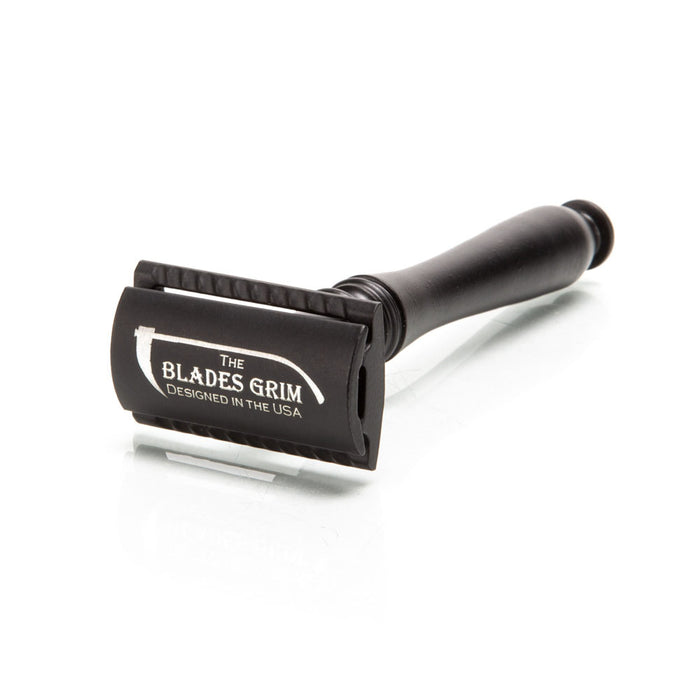 GRIM BLADES - Maverick Safety Razor
The Grim Blades - Maverick Safety Razor
This razor gets right to the point. It features a superb grip, and has a great blade angle for the perfect shave. It also includes a simple no-nonsense black storage box.
Blades sold separately and not included with this model, please remember to choose a pack of double edge blades prior to checkout!
Optional 6 Piece Luxury Shave Set (+ $28)
This set is comprised of our best selling items, and has all of the essentials you should need for a great wet shave! "Smolder" is Grim Blade's most popular scent that anyone will be sure to love! Purchased separately, this set would cost over $48.
Set includes:
Grim Blades Smolder Pre-Shave Oil 1 oz

Grim Blades Smolder

Aftershave 1 oz

Grim Blades Smolder

Shaving Soap 
Black Synthetic Hair Shaving Brush
Shaving Brush Travel Case
Wet Shaving How To Guide